Lillee Jean
Bullyish - Online Bullying - You're Not Alone, Write Your Own Story 2022 | Lillee Jean
Bullyish - Online Bullying - Write Your Own Story Positive Quote 2022 | Lillee Jean
"There is no way in which you can let others live your life for you, run your life, or dictate your life. Each of us only gets one shot at it, so it is up to us to learn and write our own story." - Lillee Jean (MEDIUM)
Online bullying, cyberbullying, and cyberstalking cause victims to feel isolated, lost, bewildered, and even downright rundown. Having been born in a digital age myself, it has taught me one thing: you can't let these people take control of your life.
You cannot let these people attempt to write YOUR story. It is YOUR story to write. In spite of sometimes feeling secluded, your power lies in not letting the bully win. Stand strong, speak out, and never falter.
You're not alone, and you're strong.
Particularly with the online medium, it's extremely easy for fellow peers to create accounts in organized manners to harass, torment, bully, and belittle one another. For everyone one person, the pattern follows as such:
1 peer = 1 main account, 1 "spam" account, 1 "alt" account, 1 "backup", and lastly, an account to share depressive feelings, and thoughts. That's 4 accounts per child, and sometimes adult.
Highlighted in CNN's This is Life with Lisa Ling, parents are often unaware that this is happening, and in some cases spouses, or, family members equally are stunned. It may seem as though their child (or family member) is sunny, carefree, and happy, in person, however, on the digital highway, that same day, their family members' digital world is loaded with negative posts, unbeknownst to them.
The platforms people use are no help. From a faulty reporting system on all social media platforms, that enables cyberstalking to continue (enabling excess, and compulsion), too, platforms such as TikTok recommending in the algorithm self-diagnosing videos, mainly to teens, affecting their mental health negatively, it puts in focus a simple word: action. Online bullying goes hand-in-hand with social media consumption, addiction, as well as compulsion.
The greatest tip is simple. Speak out about it.
More than 60% of teens never share they're being online bullied. By normalizing speech towards this subject matter through outreach to either a fellow trusted student, a school guidance counselor, or a close relative, online bullying will be held in different regard. Limiting social media usage also might be beneficial.
You're not alone. Remember that.
Lillee Jean - Gen Z Online Bullying Accountability | YOU ARE STRONG | Bullyish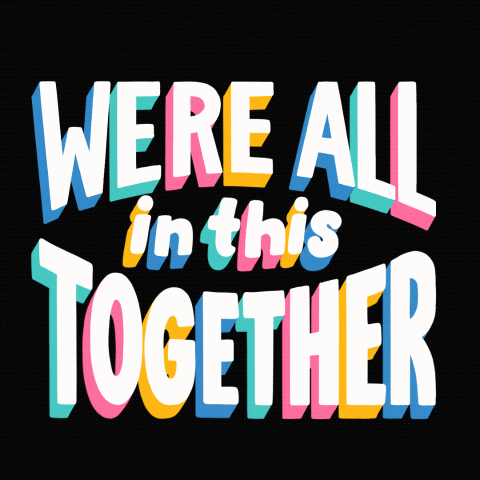 disclaimer: © 2022 Lillee Jean. ALL RIGHTS RESERVED. bullyish. is an awareness page, and section to share resources about online bullying, at this point. We do not collect money, nor donations. This is a non-profit page. The information provided on this website does not, and is not intended to, constitute legal advice; instead, all information, content, and materials are for general informational purposes only. Information on this website may not constitute the most up-to-date information, legal, or other information. This website contains links to other third-party websites. Such links are only for the convenience of the reader, user or browser; Lillee Jean Beauty Inc.'s privacy policy can be found here: https://www.lilleejean.com/privacy-policy. We do not collect cookies, once you leave this website, or specify otherwise. Please seek a medical professional if you're in need. This website does not constitute as mental, nor physical health information, content, or materials. Copyright protection is automatically granted as soon as the original content is created. I explicitly declare my rights, and, deter others from using my content in works of stealing, editing, chopping, and/or repurposing. No fair use is given presumptuously.
Citations
Linnane, Rory. "Wisconsin Mom's Story of Daughter's Suicide Featured on CNN's 'This Is Life'." Wausau Daily Herald, Wausau Daily Herald, 23 Nov. 2018, https://www.wausaudailyherald.com/story/news/2018/10/10/wisconsin-moms-teen-suicide-life-lisa-ling-screen-addiction-cnn-kris-cahak-morgan-pieper/1579294002/
"Tiktok Self-Diagnoses on the Rise, Why It's Harmful." Banner, www.bannerhealth.com/healthcareblog/advise-me/tiktok-self-diagnoses-on-the-rise-why-its-harmful
"11 Facts about Cyberbullying." DoSomething.org, www.dosomething.org/us/facts/11-facts-about-cyber-bullying
Lillee Jean. "Bullyish - Cyberbullying: Platform Accountability + Artificial Intelligence Training." Lillee Jean, 26 Dec. 2021, www.lilleejean.com/post/bullyish-cyberbullying-and-platform-accountability
Travers, Mark. "Internet Addiction Shares Similarities with Obsessive Compulsive Disorder, According to New Research." Forbes, Forbes Magazine, 24 Sept. 2021, www.forbes.com/sites/traversmark/2021/09/24/internet-addiction-shares-similarities-with-obsessive-compulsive-disorder-according-to-new-research/?sh=12d18bee7a31